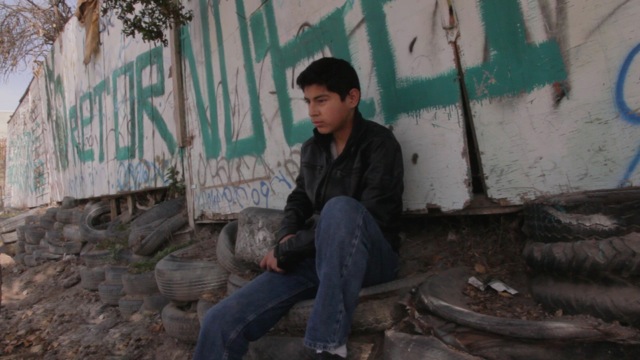 Tito
with Stefan Wirnsperger
HD Video | 16:9 | stereo | 21:30 min
Tijuana | Vienna | 2015

Tito is a film adaptation of William Shakespeare's play Titus Andronicus. Embedded in contemporary Mexico, it discusses the logic of revenge - an omnipresent topic since the beginning of the drug war in 2006. The protagonists of the film are not characters of the play, but tell the story as witnesses and neighbours. They do not take part in the events of the play, but are affected by its consequences. In their reflections and commentaries on the play, the fictitious story blurs with their experiences and the present situation in Camino Verde, one of the poorest and most violent districts of Tijuana.


Latium Film Festival | Mexico City
Cohabitar Entre | Fabra i Coats Centre d'Art Contemporaini | Barcelona
frame[o]ut Festival | MuseumsQuartier | Vienna
Museum of the Moving Image | New York
Anthology Film Archives | New York
Austrian American Short Film Festival | Austrian Cultural Forum New York
Mextropoli Filmfestival | Mexico City
Oftalmica Cine Festival of independent Film | Xalapa | Mexico
CEART | Tijuana
Tito - Kunst vs. Gewalt | Depot Vienna
OMR | Mexico City



This project was funded by Bundeskanzleramt Österreich.